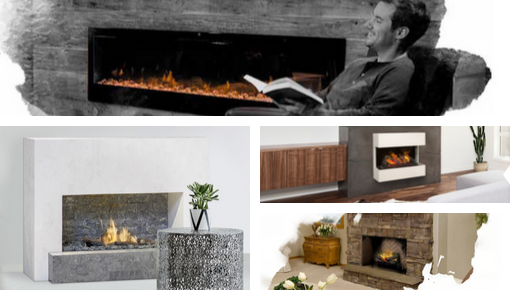 TV fire furniture and free standing fires
Whatever your style or taste, you will always find a suitable TV fire that meets all your expectations. Whether it's a piece of furniture, a wall fireplace, a unit on the floor, you will help bring a particular character to your home. Fireboxes and insert
Read more
TV fire, furniture and free standing fires
Fire is dangerous but since dawn of time, it captives. It is a pleasant, warm and convivial environment. It is simply this magic moment we take in order to observe it, to watch the flames dance in the fireplace. By using an electric fire, you will discover a new way to create a lively fire.
Whatever your style or tastes, you will always find a suitable fire that meets all your expectations.
Whether it's a piece of furniture, a wall fireplace, a unit on the floor, you will help bring a particular character to your home.
Fireboxes and inserts are fireplaces of differents sizes, with simple or sophisticated equipment, with several options. You will always find a fire that suits your home. Inserts are all equiped with a built-in heating unit that will provide a supplemental gentle and pleasant warmth.
The wall heaters are simple to fix and can be installed almost everywhere without any work or specific interior design. Their design and their many options embellish any space in your home. But above all, they include a heating element that will diffuse a pleasant extra warmth.
Independant fireplaces come in many sizes, colors, styles, materials and finishes. Whatewer your style, you will find an independant fireplace that fits your desires. The doors of these homes can be opened, as in an old-fashioned fireplace. Everyone will be able to enjoy its warmth. No more logging chores. Theyr are equipped with a heating element that is comfortable and easy to operate. You will quickly get extra warmth in your room.
No matter the place (a laundry room, a rooftop terrace, a common room...), you will create a new meeting place and exchange where everyone can meet and share new moments.
A feeling of serenity and weel-being will invade your home. Let yourself be inspired and value your interior.