The FUTURA line by the Danish brand PLUS provides a large collection of screens and gates for your garden, terrace and patio. This allows you to fence the garden to your own liking. Read more.
PLUS - Garden Screens FUTURA
The possibilities to place your garden fence according to your own wishes are endless with the wide choice of materials, colors and styles.
The Danish brand PLUS has a large collection of screens that can be combined with gates and poles that can be casted into concrete or mounted on wood or concrete.
Garden Screens from the FUTURA series are modern and sober, are available in many shapes and sizes, square, oblique, with or without frame and combined with different materials.
Whatever choice you make, the FUTURA serie can be combined with PLUS gates and poles in steel, wood and WPC, wooden railings are also available.
This way, every garden can be fenced to your own liking. Modern combinations of steel and glass, or a more natural look with wood.
Assembly manuals are available with our products, you can also see the installation step by step through videos with the necessary tips and tricks.
Take a look around and discover that there is a solution for every garden and every wish!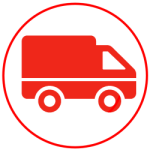 Shipping of screens, glass panels, planks and posts.
Unfortunately, shipping and packaging of screens, glass panels, planks and posts is a costly affair. As a result, we cannot offer you free delivery from 99 €. When you fill your basket, transport costs will be calculated.

Would you like to order 5 screens or more? Please finish your order, select "bank transfer" for payment, confirm your order but DO NOT PAY. We will review your order and provide you with a quote. Would you like to have some more advice? Please contact our team: [email protected]