Heatsail DOME® design electric infrared patio heater
The Heatsail Dome free-standing design electric infrared patio heaters is honestly the most beautiful in the world! The Heatsail Dome freestanding or pendant heater, also available for wall mounting.
Product description
Heatsail DOME® design electric infrared patio heater
Request a personalized offer!
Are you interested in one of our Heatsail products or have you seen a Heatsail product cheaper elsewhere?
Please request a personalized offer to enable us to provide you the best price possible!
Free delivery in The Netherlands, Belgium, Luxembourg and France (main land)!
No better background scenery for a nice long conversation than a sultry summer night! Why not heating up your patio outside? Heatsail DOME® design electric infrared patio heater will warm the cosy ambiance and light up your for ever lasting summer night, even in winter time!
Heatsail DOME® patio heater is 100% state-of-the-art Belgian product with a timeless design and almost maintenance-free.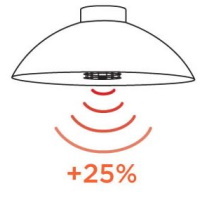 The feature Heatsail DOME® HT generates 25% more heat with an equal electric power consumption! This feature uses High Performance heat elements generating more heat as the standard elements. Providing much more heat for years and years!
Available options for the Dome Arc design patio heater by Heatsail: (most options are only available upon order and can't be added after manufacturing!)
If you wish simply to assemble the DOME® you are best off using our TRIPOD. This will allow you to set up the DOME® within 30 minutes.
The base of the DOME® is supplied with a 40 kg weight, and must be filled with concrete cobble sets. (not available in combination with 4 wheels)
Use the DOME® extension fixture to create clear vertical clearance height of 195 cm instead of the standard 180 cm.
You can also opt for the version equipped with 4 instead of 2 wheels.
BLUETOOTH 4.0 connection with 2 x 80 Watt waterproof speakers built into the base of the DOME®.
Protect the DOME® with an optional cover.
The DOME® is available in the standard colours of black or white. Optionally, the DOME® is also available in all RAL colours.
Product specifications:
The DOME® uses 5x less energy compared to classic gas-fuelled terrace/patio/garden heaters.
UK version: Consumption 2,97 kw/h
UK version: Infra-red heat 2850 Watt
UK version: Lighting 120 Watt
Diameter hood 100cm
Hood height 50cm
Base 43x43x32cm
waterresistant
Warranty: 2 years
Made in : Belgium
Weight : xx kgs
SKU : 7800221

User manual DOME® by HEATSAIL
Available options for your DOME® by HEATSAIL
Dimensions DOME® by HEATSAIL
Available options for your Heatsail DOME® Arc: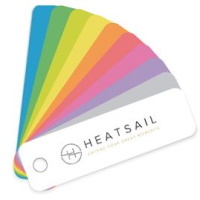 The option RAL allows you to order your Heatsail DOME® Arc in existing RAL-colour.
This allows you to match the color of your Heatsail DOME® Arc to the color sheme of your project to enjoy a fully personalized design and match!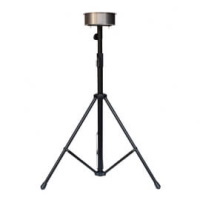 For easy assembly of your Heatsail DOME® Arc, TRIPOD assembly support comes in hand! You place the Dome lamp on top of the TRIPOD and lift it up to the desired height, allowing easy fastening of your Dome. Of course, it's also possible to assemble your Heatsail DOME® without using the Tripod, in that case you will require 2 people to lift the Heatsail DOME® in the correct position.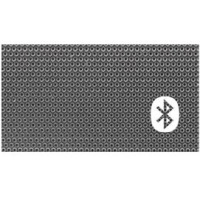 Option BLUETOOTH 4.0 with 2 waterproof 80 watts speakers allows you to connect your Smartphone and stream musqiue to the Dome! For your garden party or easy relaxing outdoors, music makes your moment complete!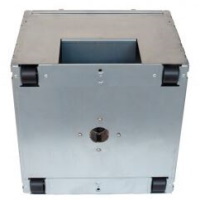 It's also possible to select option 4 wheels in stead of 2 for your Heatsail DOME® Arc.
This option isn't available in combination with additional weight.
We also recommend to not use 4 wheels when your Heatsail DOME® Arc is in a windy environment, it might start to roll.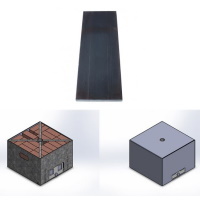 You can add additional weight to your Heatsail DOME® Arc, to increase stability. This option is especially recommended in windy environments or public places.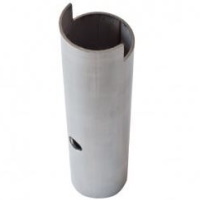 If you would like to increase the height of your Heatsail DOME® Arc, you can use the extension piece as an option. With this piece you can increase the free height under the hood from the standard 180cm to 195cm. This option is especially recommended if you would like to place a bartable underneath your Heatsail DOME® Arc.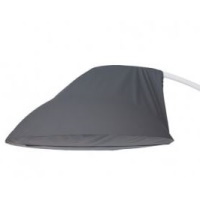 Yes, off course there is a protection cover available for your Heatsail DOME® Arc!
However the Heatsail DOME® Arc is weather proof, the protection cover allows you to protect it from dirt, so less cleaning to do!
How to install your DOME:
Product information
| | |
| --- | --- |
| Article code | 7800221 |
| SKU | 7800221 |
5,0/5
average of 1 review(s)