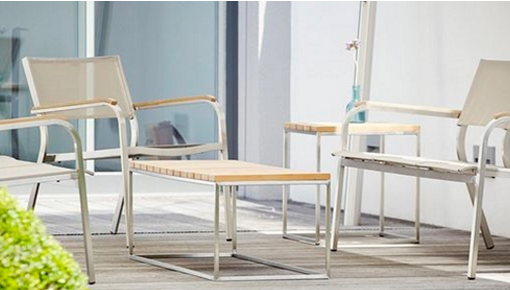 Design for indoors and outdoor furniture - JanKurtz
Each piece of JanKurtz furniture seduces thanks to its high quality materials and timeless design. JanKurtz furnitures are functionnal, decorative and original.
Read more
since the mid-1990s JanKurtz founded his company of the same name in affalterbach, baden-württemberg. the new label started out with contemporary outdoor furniture, including the fiam amigo sun lounger, now one of many successful models that have become part of the JanKurtz portfolio over the last twenty-odd years.
since then, the owner-operated company has continuously expanded its range of design furniture and accessories for indoor and outdoor use.
from comfortable lounge sofas, deckchairs and chairs, to dining tables with solid wood, ceramic or concrete tops and swimming cushions for relaxing in the pool: despite their different shapes and materials, all of these products are united by their unique signature design, characterised by style and elegance.
company director JanKurtz is concerned with developing new classics that can be integrated into the user's personal living environment – in a functional and aesthetic way. JanKurtz sees itself as more of a design publisher: the company works consistently with small scale, high-end manufacturing companies, mainly from europe, and collaborates with international designers. only premium quality natural materi-als such as wood, steel and aluminium are used, with a clear focus on detailed processing. with this philosophy, JanKurtz has established itself as a lifestyle brand free from dependency on trends that creates timeless yet modern design, meeting the needs and desires of private and corporate customers