VLUV is the first brand in the world focussed on beautifull ergonomic seating balls! For your home or professional use, VLUV provides you daily ergonomic comfort! Read more.
The idea to design a seating ball which, besides providing ergonomic comfort, also looks very good, came to the mind of Kristof Hock when he visited one of his customers.
In their beautifull design office, he saw a pink rubber seating ball, looking all bad really not matching the design of the beautifull workspace! The idea of an ergonimic AND design seating ball was born! Ever since, VLUV designs and developes stylish seating balls covered with beautifull and comfortable fabrics!
Would you like to pay more attention to an ergonomic position behind your desk or at home? Would you like to exercise to train your muscles, stay in shape and to prevent back pain, shoulder pain or stressed legs?
A VLUV seating ball is the only ergonomic AND beautifull seating ball that forces you to maintain an ergonomic position without any effort! This active position helps your blood to circulate and to stay fit and in shape!
Your VLUV seating ball can be used at work, your home office, at the dinner table or when you watch TV for example. The VLUV seating ball is also very well suited as a yoga ball, pilates ball, fitness ball or for any sports where you use seating balls!
In addition, a VLUV seating ball is simply stylish, beautifull and functional object in your interior or office!
A VLUV setaing ball is covered with a high quality polyester fabric. This cover prevents the pvc ball loosing shape when you use it, and due the high quality fabrics your seating ball will lest a long time, feels comfortable and it looks good!
The integrated ring under the seating ball prevents the ball from rolling away.
The stylish grip allows you to easily move your seating ball and use it anywhere!
Please find below some tips to choose your VLUV size!.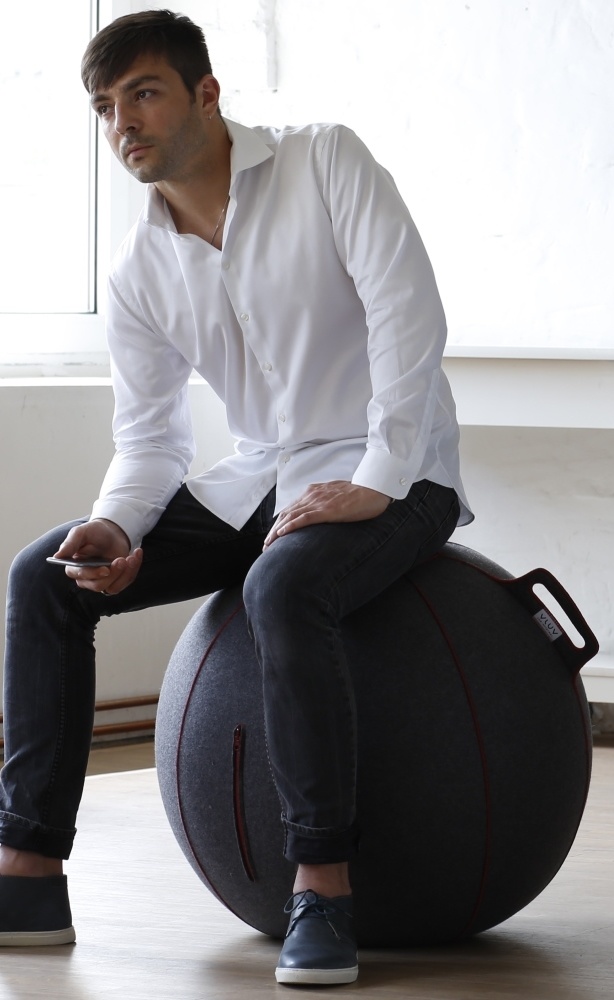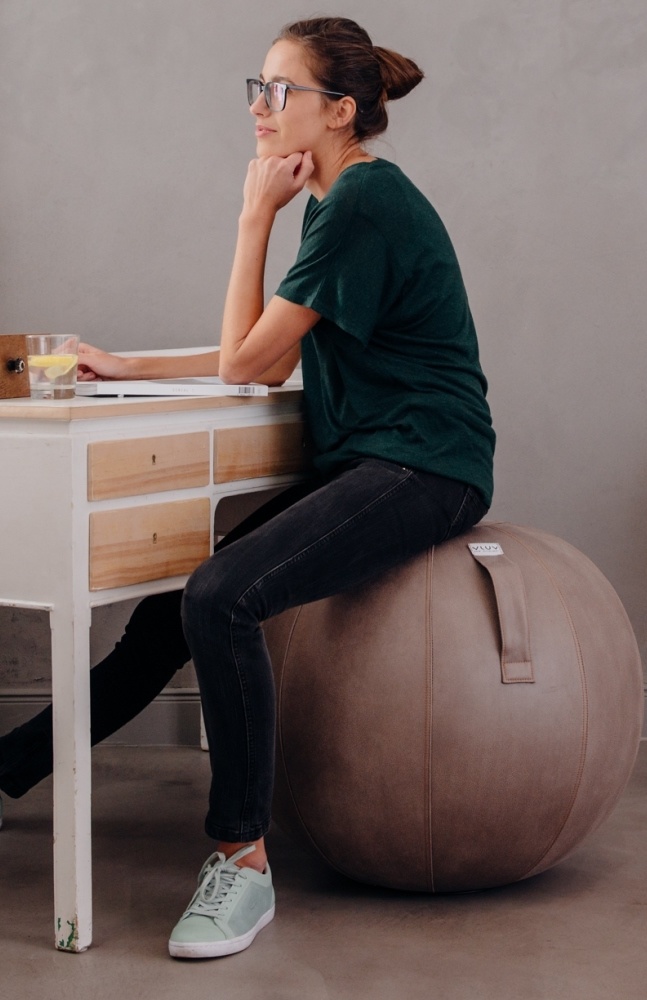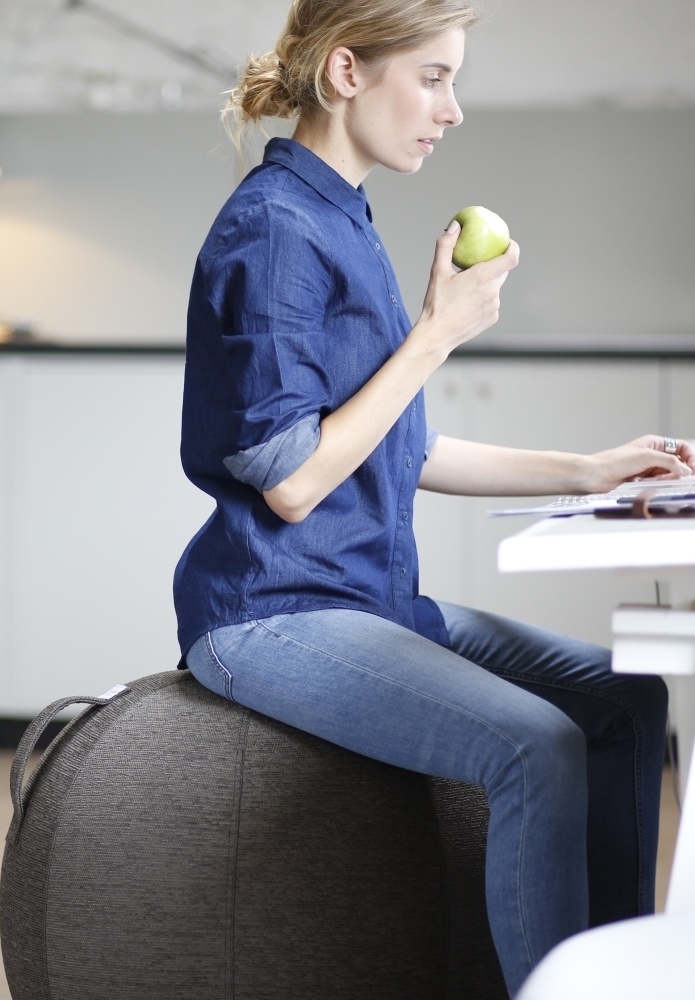 How to choose the right size of your VLUV seating ball?
Sit on a chair, wearing the shoes you are regulary wearing.
Put some books under your bottom untill your legs bend slightly downwards.
Measure the height of the chair including the books:
between 50 & 60 cm; choose the 65cm seating ball.
between 60 & 65 cm; choose the 75cm seating bal.
The use of the VLUV ergonomic seating ball in your (home) office:
Adapt the height of your desk if possible.
Take a position heaving your underarms flat on your desk;
Measure the height of your desk:
between 68 & 72 cm; choose the 65cm seating ball.
higher then 72cm; choose the 75cm seating bal.