Vinuovo
Lean to pergola B 500x400cm hardwood with retractable shade canopy
Lean to pergola type B 500x400cm made of Angelim Vermelho hard wood. A retractable shade canopy is included, available in different colours and dimensions.
Product description
Lean to pergola type B 500x400cm hardwood with retractable shade canopy
Create a cosy ambiance in your garden with a lean to pergola type B 500x400cm. We propose a large range of dimensions and types which will allow you to find the perfect pergola for your space. Harmonious, it will integrate perfectly into your environment. It is available in 8 different standard sizes.
To learn about the difference between a wall mounted pergola typ A or B, please check our page: Pergola wood for more information.
Taylor made solutions are also possible, please check out ou page: Pergola wood for more information.
A Pergola made out of Angelim Vermelho hardwood is estimated to last at least 25 years. Angelim Vermelho is considered to the Rolls-Royce in hardwood. However, wood remains wood and is a living and working material. For more information please visit our page: Angelim Vermelho hardwood
The only maintenance is some cleaning: a little soapy water for small daily dirt. If you want to renovate your wall mounted pergola thoroughly, you will have to sand the wood, always in the direction of the wood for best results.
The pergola is to be assembeld by you. for more information please vist our page: Pergola hardwood
Optionally we can pre-drill the holes to ease assembly. If you have some DYI experience however, you can do this yourself ans save money. Please read the instructions on our hardwood pergola page for tips to avoid breaking your drills and screws; Angelim Vermelho is really hardwood! ;-)
Our hardwood pergola's are delivered including :
The retractable canopy of your choice
All fastening components (slings, tensioners, screws)
Powder coated metal connectors
All cutt to-size timber for the wooden structure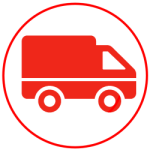 Shipping of pergolas:
Unfortunately, shipping and packaging of pergolas is a costly affair. As a result, we cannot offer you free delivery from 99 €. Transport costs will be calculated in step 3 of the checkout process. You can also collect your pergola at our warehouse in 71100 Chalon-sur-Saône, France. This is free of course, please contact us to schedule an appointment.
Product information
| | |
| --- | --- |
| Brand | Vinuovo |
| Article code | 632500400003 |
| SKU | 632500400003 |
| EAN | 3701483701343 |
Specifications
| | |
| --- | --- |
| Overall dimensions LxWxH | 500x400x250cm |
| Material | Angelim Vermelho hard wood class 1 |
| Section of the posts | 9x9cm |
| Number and height of the stanchions | 2x 250cm |
| Number and length of the beams (1) | 1x 500cm |
| Number and length of the beams (2) | 2x 391cm |
| Number and length of the struts | 4x 60cm |
| Type and dimensions of the canopy | Retractable shade canopy 500x370cm |
| Number of corner brackets | 2 |
| Number of wall brackets | 2 |
| Number of extension brackets | 0 |
| Number of floor connectors | 2 not included > please order these seperately if required |
| 1- Number and size of screws | 32x Ø8x40mm TX40 to fix the brackets |
| 2- Number and size of screws | 8x Ø8x120mm TX40 to fix the struts |
| 3- Number and size of screws | 4x Ø8x180mm TX40 to strengthen the corner connections |
| 4- Number and size of screws | 8x Ø5x70mm TX20 to fasten the steel cable tensioners |
| 5- Number and size of screws | 12x Ø4,5x45mm TX20 to fasten the cord pulleys |
| 6- Number and size of screws | --- |
| 7- Number and size of screws | --- |
| Total weight | 206kg |
| Surface in square meters | 20 m² |