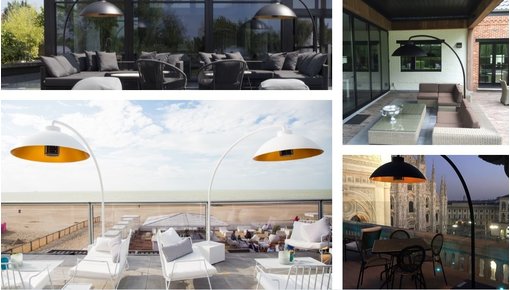 Outdoor heaters
Outdoor heaters, enjoy long summer nights all year round with our outdoor heating systems!
Outdoor heaters
Outdoor heating
It sounds familiar for everyone... you are enjoying a cosy evening outdoors and then it starts to become chilly... What to do? Go indoors?
NO! No way, what a shame ;-) Spoil yourself, family and friends with a comfortable outdoor heater to enjoy cosy summer nights all year round!
We provide you with a wide range of outdoor heating systems, from simple but high quality infrared beamers to the sophisticated outdoor lighting and heatingsystems by Heatsail for exemple!

Now it's up to you to decide when summer ends!