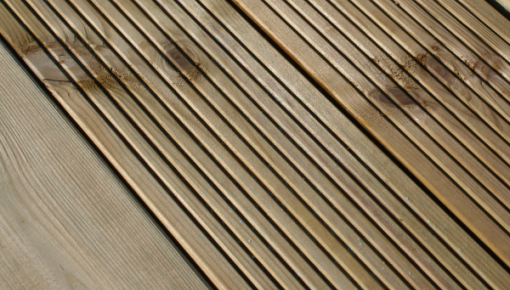 Pressure-treated lumber
Pressure-treated lumber is wood that has been immersed in a liquid preservative and placed in a pressure chamber. The chamber forces the chemical into the wood fibers. The pressurized approach makes sure that the chemical makes it to the core of each piec
Read more
Free delivery from 99,-€!*
Pressure-treated lumber
Wood is a great building material. It is strong, lightweight, easily worked with tools and relatively inexpensive. The only problem with wood is that many varieties of bacteria, fungi and insects find it appetizing. When wood is in contact with the ground or moisture for any period of time, these organisms attack the wood. Untreated wood like pine will only last a year or two if it is touching moist ground.
Pressure-treated lumber is wood that has been immersed in a liquid preservative and placed in a pressure chamber. The chamber forces the chemical into the wood fibers. The pressurized approach makes sure that the chemical makes it to the core of each piece of wood -- it is much more effective than simply soaking the wood in the chemical.
Wood classified as pressure treated class 4 on our website is able to withstand continuous ground contact with an estimated durability between 15 and 25 years.